| | |
| --- | --- |
| | Product examples |

Spatula drawing technology with a wide range of applications


Drawing products are used as parts for electronics, medical equipment, automobiles, aircraft, etc., but they are an indispensable part in a unique area.
Due to its special manufacturing method, drawing work requires skill, so-called hand skill, which cannot be substituted for machines.
In that sense, it is no exaggeration to say that the skill of a human hand determines the life or death of a product.
High quality and high reliability required-Nagase Co., Ltd. responds to this by practicing product making with uncompromising craftsmanship.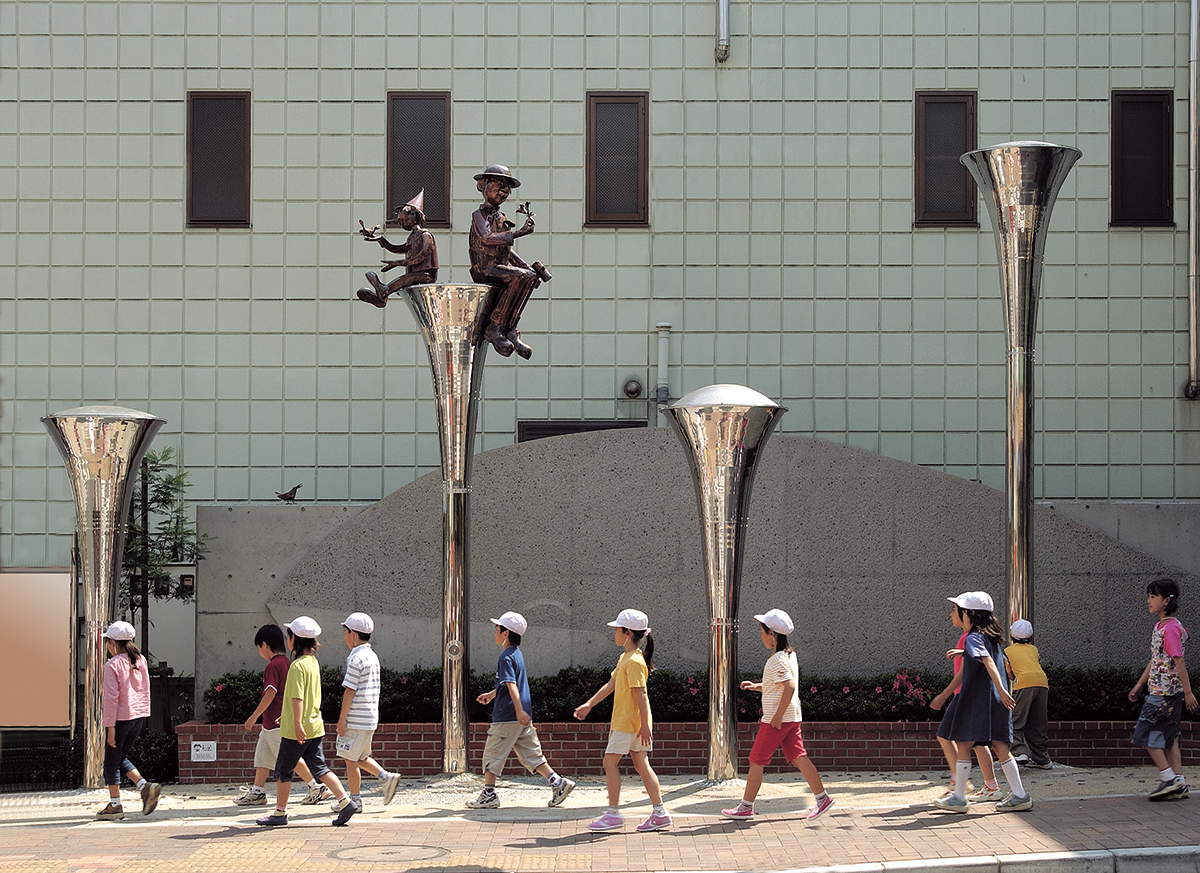 Object [Voice of the earth] (Tamagawacho Pocket Park, Akishima City)


| | | |
| --- | --- | --- |
| | | Industrial products |

| | | | | | | |
| --- | --- | --- | --- | --- | --- | --- |
| Dehumidifying and drying dryer | | Stainless hopper for injection molding machine | | Electronic microscope | | Dust collector |

| | | | | | | |
| --- | --- | --- | --- | --- | --- | --- |
| Vacuum equipment | | Car phone resonators and mufflers | | Spotlight | | |

| | | |
| --- | --- | --- |
| | | Object |

| | | | | | | |
| --- | --- | --- | --- | --- | --- | --- |
| Object | | Gemstone | | Murayama Reservoir Intake Tower Objet | | Pinocchio |

| | | |
| --- | --- | --- |
| | | Livingware |

| | | | | | | |
| --- | --- | --- | --- | --- | --- | --- |
| Copper tableware | | Beer mug | | Post box | | Pendant light |